Description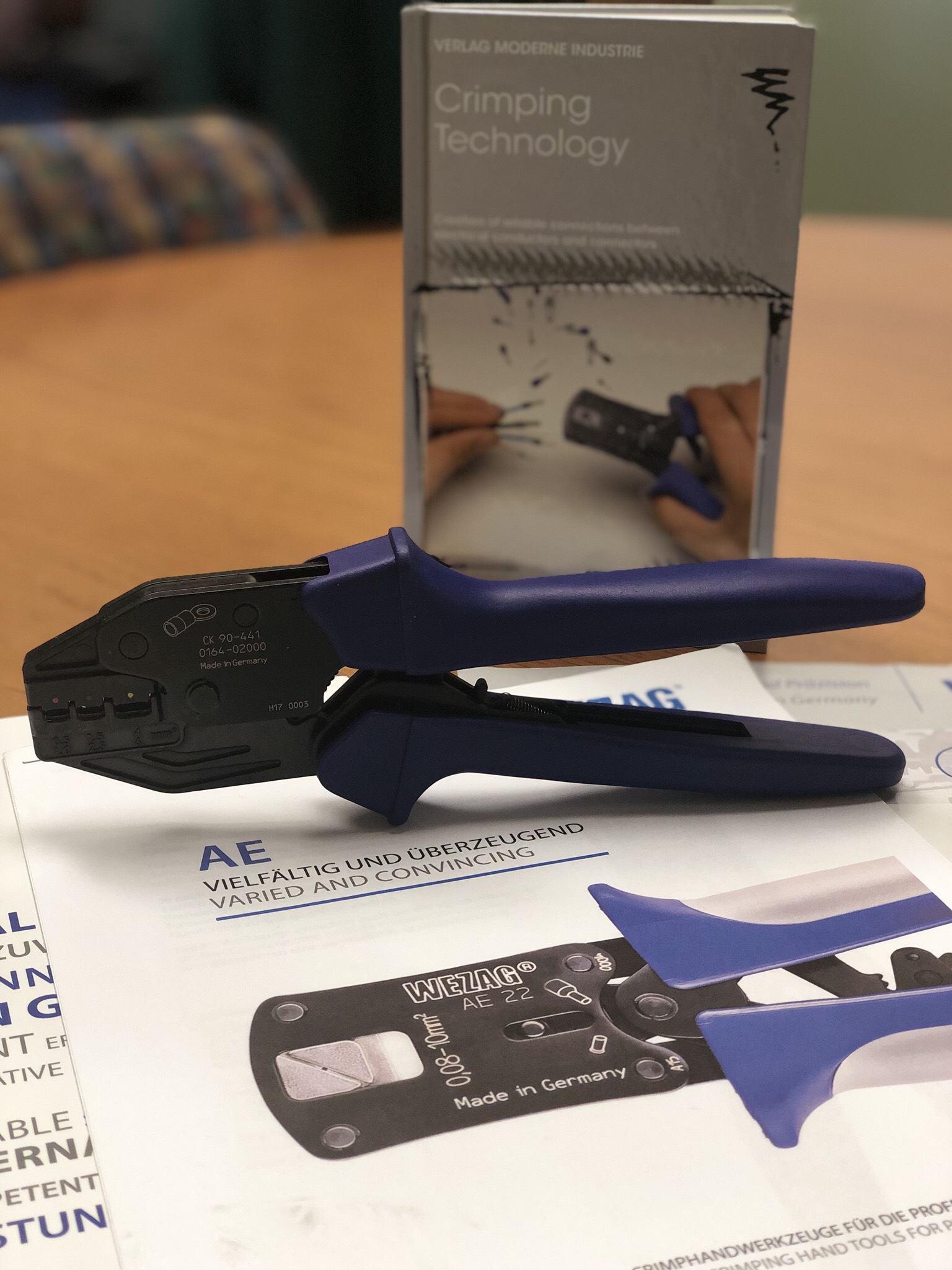 WEZAG CK 90-441 Hand Crimping Tool
Innovation Precision and Quality
As one of the leading Manufacturers of Crimping, cutting and special tools, WEZAG has emphasized the quality and reliability of its products for more than 65 years.  High quality German engineered products.
From Service hand tools to professional linear actions hand tools, WEZAG offers an extensive product range which meets the highest customers' demands in quality, productivity and cost efficiency.
Tools of the CK 90 Series with radial closing motion are suitable for many different applications (terminals and cross sections).  For insulated and non-insulated terminals as well as for application of wire end ferrules, tools are at your disposal which offer an optimal price/performance ratio and guarantee a high quality crimp.
This series with its releasable ratchet fulfills the highest crimp requirements of the service field.
Special Features:
A releasable ratchet that ensures the complete crimp process.
Symmetric pressing of insulated plug contacts, red, blue and yellow.
Integrated, unlockable force stop function for high-quality crimping.
Ergonomic soft-handles with slip-off protection.
It's completely made of high tempered special steel, specific stressed parts are specially heat-treated.
JWB Part #8351001
OEM Part #CK 90-441
Regular price of $131.64