Will we be seeing you at our booth?
In anticipation of our attendance at the Electrical Wire Processing Technology Expo on May 8th and 9th, we'd like to give you a chance to get to know us ahead of time. After attending the expo in past years, we know how important it is for you to come prepared with all the right questions for us. The next few posts will be your opportunity to learn about us. Then, when we meet at the show, we can make sure we're able to adjust to your needs in any way possible. Over the next few months we want to focus on putting our best foot forward and proving why JWB not only sells the World's Best Blades, but has a lot more to offer and is the right fit for meeting your needs. We also encourage you to contact us with any questions at any time.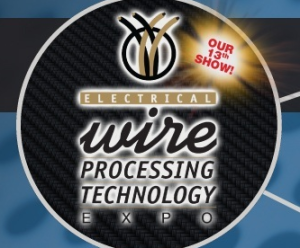 Also, if you're interested in a list what other exhibitors will be attending the expo you can click here.
Why Choose JWB?
 JWB understands the value of your time, money, and need for reliable products and services. We offer unmatched and customized products and services from the start. We want to make things easy for you, including your decision to choose JWB:
Your satisfaction is 100% guaranteed. We physically inspect and review each order personally. We create all of our blades right here in the United States and never outsource. We want you to rest assured that when you receive a package from us, you are getting our product.
We are where you are. JWB is everywhere you need us to be because our products can be shipped around the globe. Today, our clientele expands the globe. We ship regularly to South America, Europe, Asia, and Australia in addition to our robust business in the United States.
Quick, easy, and to the point. Now, you can also easily place orders through our online shopping cart. Our flexibility to offer personalized service and quick turnaround is the perfect match for your business needs. You can also call us at (480) 967-4600 to place your order.
The highest quality products and service. As a small business ourselves, we know how much you care about your company. We will do our best to make sure every service we provide for you will reflect our dedication to providing you with the highest quality products, so you can spend more time doing what you do best.
We have years of experience. Since 1988, We've worked with business owners like you who trust us to handle their requests for a diverse range of custom parts and blades. At the heart of our business is a daily commitment to innovation and unconditional service.
Blades
We offer premium-quality wire cutting and stripping blades, custom blades and precision machining parts for all original equipment manufacturers (OEMs) in the industry. We carry and custom produce blades for machines made by innovative companies like Schleuniger, Komax, Eubanks, Artos, Megomat, AMP, Toyojamco, AM.STRIP, Ideal, and Carpenter.
Machined Parts
We specialize in small-to-medium production runs and one-time pieces. Click Here to see a short list of materials and types of work we do in-house. And remember, we have the capability to work with a wide range of materials and specifications so if you don't see the material or service you're looking for listed, please give our sales team a call at (480)967-4600.
Also, you can subscribe to our Monthly Newsletter for more updates about the company and any special offers?
Subscribe to Our Monthly Newsletter.
Related Articles – Innovation in the Industry:
Komax: Kappa 322 automatic cut and strip machine
Schleuniger: The new CrimpCenter 36 S replaces the CrimpCenter 36 with improvements and a stylish new look
Megomat: Precision stripping with the new ST215W
ARTOS: Introducing CR-11 Automatic Crimping Machine