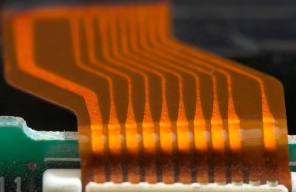 There are many ways for your company to save money and increase efficiency by experimenting with alternative wire processing options.
Even some obvious ones like finding a less expensive blade supplier that can provide you with equal, or better quality wire stripping blades than the OEMs at lower prices (not to toot our own horn) or upgrading to newer machines with more recent technology.
Even with those in mind, well-known wire processing OEM Schleuniger, recently released some insight on how to decrease wire processing costs.
They provide information that any company, no matter which OEM's machine they use, can reap the benefits of. Schleuniger's recent Press Release advises that by "networking all of your wire processing equipment with a central server and dedicated software, a whole host of new possibilities and benefits can be achieved," saving your company money and making your job easier.
One of the benefits the company mentions is helping you "keep track of how many cycles each machine, applicator or tool has produced and when maintenance should be scheduled." By doing this you can also more easily identify when your blades will need replaced so you don't have to worry about facing delays. In the long-run, networking your wire processing equipment can save your company quite a bit of money on wire processing blades.
What are some ways your company decreases their wire processing costs? Do you have any experience networking your wire processing equipment onto one server?Please share with us by commenting below!
Works Cited
Scleuniger, Inc. (2013). Looking Forward – The Benefits of Networking Your Wire Processing Equipment [Press release]. Retrieved from http://news.thomasnet.com/companystory/Looking-Forward-The-Benefits-of-Networking-Your-Wire-Processing-Equipment-20016405