Have you seen what's new at JWB? Introducing: Twistrip!
We like to make things as simple as possible, and even more than that we like to keep them as cost effective as possible; especially when it comes to providing our customers with wire processing solutions. That's why we've decided to provide the best solution in the industry for stripping multi-conductor twisted cables with ease at an unbelievable price point.
As multi-conductor twisted cables become increasingly prevalent in the aviation, military, medical, and many other industries, many are noticing that it can be either overly expensive or extremely time consuming to strip these kinds of cables with options available. Twistrip is the newest solution to this problem. Its ability to cut away the outer jacket with unmatched precision and accuracy, and to cut 1-5 conductor cables up to .184" in diameter means you get the right cut every time.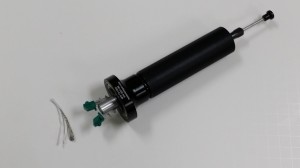 To see our other wire stripping blade solutions visit our Online Wire Stripping Blade Store