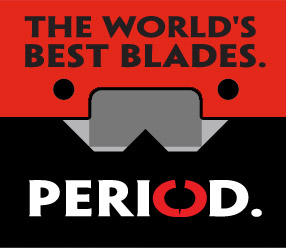 What does your business love most about what it does for clients?
At JWB we love working with our customers. This may sound cliche, but the truth is, without our customer's 100% satisfaction with our products and services, we aren't 100% satisfied with them either. That's why you can trust that JWB will provide you with only the highest quality products and most efficient services to make your life easier; so your business can get back to what it does best. You can also rest assured that while we are making your job easier, and making you look like the hero for finding such a great wire processing solution provider for your company, we stand behind our product 100%- So your satisfaction is always guaranteed.
Even if you don't see the particular blade or service your company needs listed on our website we encourage you to contact us and see how we can help find a solution for your needs.
Does your company deal in the electrical wire processing industry? Interested in seeing the industry's latest innovation? So are we! We are excited to announce our attendance at the 2013 May Electrical Wire Processing Technology Expo in Milwaukee on the 8th and 9th. Visit our booth #1547 where we will be showing the new things our company has to offer. We hope to see you there!
Watch Our New JWB Manufacturing Video Now to learn more!
Contact Info
JeffB@JWBManufacturing.com
O: (480) 967-4600
C: (480) 206-6096
F: (480) 967-4466
Don't forget to tell us in comment about what your company loves best about what it does! We'd also love to hear what YOU LOVE about JWB!
Related articles